Shri Gurudev Guides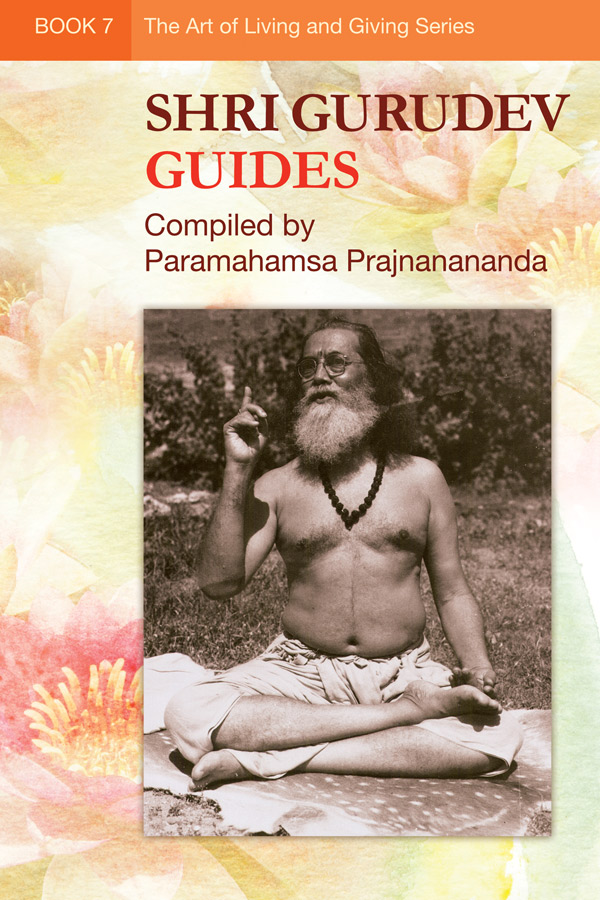 When you open this booklet, you will magically find yourself sitting at the feet of Paramahamsa Hariharananda, one of the twentieth century's most remarkable and beloved spiritual giants. Shri Gurudev had an uncanny ability to simplify profound spiritual truth, making it intelligible to seekers at every stage of the journey. His teachings are straightforward, heartfelt, practical, and applicable to young or old. Practicing them consistently with love and devotion will lead to greater levels of awareness.
This small booklet is a priceless gift of love from the omniscient master. The teachings are taken from the treasured notes of his most worthy disciple, Paramahamsa Prajnanananda. As you read Shri Gurudev's words, you will feel his presence, encouragement, and love. You will feel like he is speaking to you.
If you never had the opportunity to meet this great master, you can do so now. You will discover that once Paramahamsa Hariharanandaji enters your heart, he will remain with you forever.
---
What the Coronavirus teaches us
Our inability to contain the coronavirus pandemic has left many of us searching for answers and struggling to stay afloat. Turbulent waves of uncertainty and fear surround us. Many of us feel victimized and angry. We are concerned about our health, the health of loved ones, and the economic unraveling. This microscopic foe, COVID-19, has shaken the world to its core. Hopefully, it has also awakened some of us from our slumber.
For far too long, humankind has been traveling down a path of wanton destruction and greed, with an appalling disregard for other living beings. Could this virus be the result of our reckless behavior? In this candid and profound little booklet Paramahamsa Prajnanananda discusses many of the perplexing problems humanity is now facing and how we can use the current crisis to heal ourselves and the planet. During this critical chapter of the world's evolution, we must learn from our mistakes, vow to change our lives, and lift up those around us.